Learn About Jungle Pet Spa
Meet Your Pet's Best Friend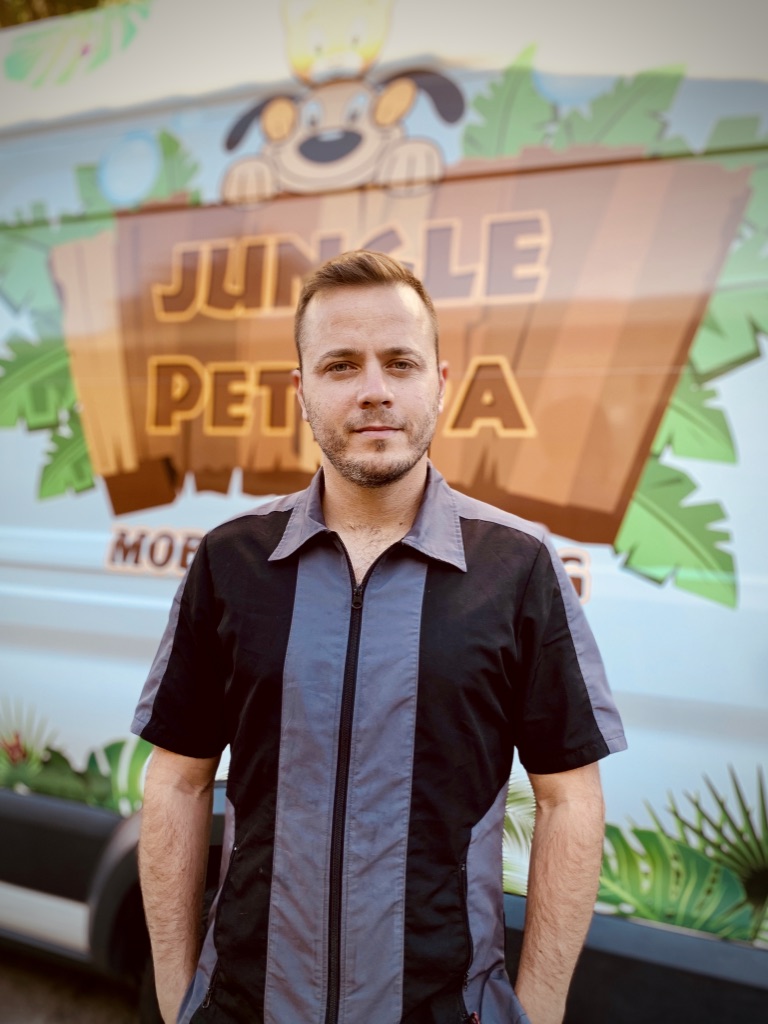 Yaniv Sigler
Owner And Pet Stylist
As a lifelong animal lover from a family of animal enthusiasts, I've always had a special fondness for dogs. After serving in the Israeli IDF, I decided to pursue my passion for pet grooming and earned my certification as a Certified Pet Groomer from a prestigious grooming school.
In 2007, I founded my own grooming salon located just outside of Tel Aviv, where I honed my skills and specialized in scissor work, creating both traditional and non-traditional styles. Over the course of 7 successful years, I built a reputation for excellence and became known for my unique grooming techniques.
In pursuit of my dream to take my passion for dog grooming to new heights, I came to America. Since then, I've had the opportunity to learn from some of the top groomers in lucrative locations across the US, attend professional seminars, and continuously learn cutting-edge techniques.
Now, at Jungle Pet Spa, my super-talented staff and I operate state-of-the-art mobile grooming vans, and we're excited to share our knowledge and expertise with you and your pets. We look forward to meeting you and providing your furry friends with the high-quality grooming they deserve.
Mobile pet grooming